This is a fantastic recipe that can be eaten at any time: breakfast, brunch, lunch or dinner. Frittatas are super versatile and that's why I love them! They meet your Keto needs, Paleo needs, and this one is dairy free! The Onion and Zucchini Frittata is really delicious.
As long as there are eggs, veggies and some spices, you can have a frittata. You can elevate the flavors with a little Kosher salt and black pepper and sautéed onions. Your family will be so impressed.
Did you know that the word frittata means fried in Italian? So you can sound bougie and tell your family and friends that you're making frittatas. —-LOL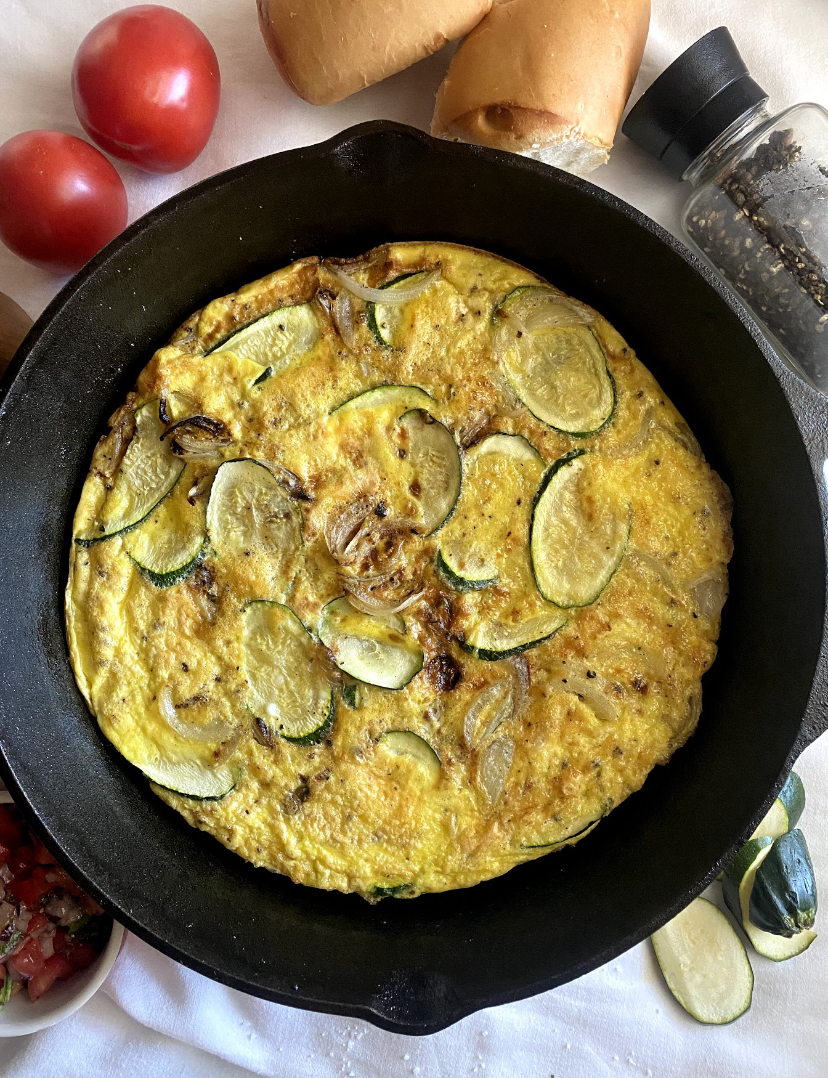 Instructions
Preheat oven to 375 degrees.

Slice onion and zucchini and set aside.

In a medium bowl, whisk eggs, salt and pepper.

In an oven safe skillet on medium heat, sauté onions and garlic in olive oil for about 2-3 minutes. Then add zucchini and next the butter (cut into bits). Spread out the onions and zucchini evenly and then add egg mixture.

Allow eggs to cook on the stovetop for about 2-3 minutes – just until the mixture begins to set around the edges. Then put the skillet in the oven for 9-12 minutes or until eggs are cooked thoroughly.