Sautéed Brussels Sprouts may not be everyone's favorite vegetable, but they are certainly one of the most nutritious. These small, green vegetables are packed with vitamins, minerals, and fiber, making them a great addition to any diet.
One of the reasons why brussels sprouts are so nutritious is because they are rich in vitamin C. In fact, just one cup of cooked brussels sprouts contains more than the recommended daily intake of vitamin C for most adults. Vitamin C is an important antioxidant that can help protect your cells from damage, support your immune system, and promote healthy skin.
Another important nutrient found in brussels sprouts is vitamin K. One cup of cooked brussels sprouts provides over 140% of the recommended daily intake of vitamin K, which is important for bone health and blood clotting. Additionally, brussels sprouts are a good source of folate, which is important for healthy cell growth and development.
But perhaps one of the most appealing aspects of brussels sprouts is their versatility in the kitchen. There are countless ways to prepare these nutritious vegetables, from roasted Brussels sprouts with balsamic vinegar to sautéed brussels sprouts with garlic and Parmesan cheese. You can even use brussels sprouts as a low-carb substitute for rice or pasta by shredding them and sautéing them with your favorite ingredients.
If you're not a fan of brussels sprouts, it's worth giving them another try. With so many health benefits, brussels sprouts are a vegetable that should not be overlooked
Sautéed brussels sprouts are a delicious and easy way to prepare this nutritious vegetable. Here's a simple recipe that you can try: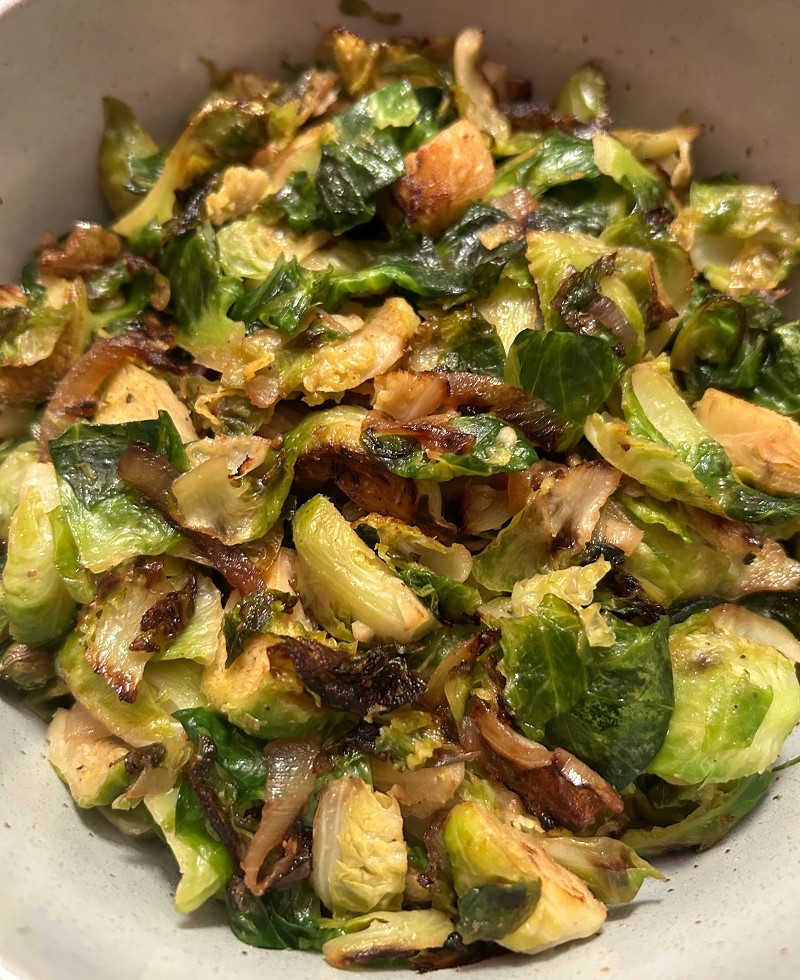 Ingredients
1

lb

brussels sprouts

, trimmed and quartered

½

medium onion

, sliced

2

tbsp

avocado oil

2

cloves

garlic

, minced

salt and pepper

, to taste
Instructions
Heat the avocado oil in a large skillet over medium-high heat.

Add the sliced onions, minced garlic, salt and black pepper and sauté for 5 minutes. Then add brussels sprouts to the skillet.

Cook the brussels sprouts for about 5 minutes, stirring occasionally, until they start to brown.

Continue sautéing brussels sprouts for another 5-7 minutes, until they are tender and nicely browned.
Notes
You can also experiment with different seasonings and toppings for your sautéed brussels sprouts, such as bacon bits, chopped nuts, or a drizzle of balsamic vinegar.